Introducing…Elevated Vail Lifestyle Magazine
I'm so excited to announce my collaboration with the Elevated Home & Lifestyle brand to produce a pure, lifestyle-driven digital magazine for Vail, Colorado! We are the first among many cities to come with this digital presence dedicated to showcasing the phenomenal lifestyle, recreation and community in the Vail Valley.
I invite you to flip through the summer edition of Elevated Vail Lifestyle Magazine and unlock more of the secrets here in the Vail Valley.
I'd love to hear your thoughts and what you'd like to see more of in the next issue!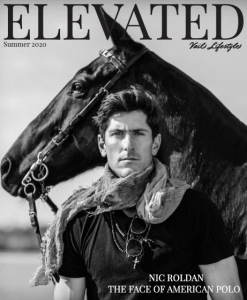 In addition to the digital magazine, we've also launched a parallel website that will feature the latest articles, interviews, homes and more! Check it out below!
---
A Tremendous Market Response In May
It's been great to see how the market has reacted during the month of May. An incredible 118 properties went under contract during the month with an average list price of $1,059,343. As to expected, the effect of a slow March & April resulted in fewer closings than normal, however, the average sold price was still up 32% compared to same month last year.
The inventory is holding steady for now, but there may be a slight uptick over the next month as this is typically when new listings hit the market for the start of the summer selling season.
---
Eagle County Moves To BLUE
As of May 25th, Eagle County officially moved to the second phase of reopening; the BLUE phase. I am excited to see restaurants and local businesses beginning to reopen with new protocols in place to keep everyone safe. Summer is officially in full swing with gorgeous scenery and warm temps which have been welcome additions to quarantined life. I'm hopeful that by the end of this month, we will have moved onto the final phase of reopening outlined below.
---
We are thrilled to extend the welcome wagon to our second homeowners and hope that we will see them soon! By law, second-home owners enjoy the same rights and privileges as local residents, and it is a wonderful time of year for all residents to live in Eagle County.
"We are thrilled to invite our second-home owners to spend the summer season in Eagle County," said Chris Romer, president and CEO of the Vail Valley Partnership. "Our second-home owners are both emotionally and financially invested in the area and can help support our community and our businesses. We welcome them with open arms, knowing they contribute to making our community whole."